What gets lost in a translation? What can we learn from unsaid things?
And how is that silenced shaped? What do forgotten words, books, libraries and archives still tell us? Can we liberate ourselves from assumptions and pose questions instead?


Inez Piso is a curator and translator who graduated with a bachelor's degree in Art History from the University of Amsterdam and a Master's degree from the Universidad Autónoma Madrid. After working four years in the CA2M, Madrid, she moved to Istanbul where she participated in the IKSV Research Programme with the HüzünProject in 2018. She worked for After the Archive? an initiative that gains attention to silenced archives and questions the role of archives in the creation of public memory in Turkey. She likes to curate exhibitions in unexpected spaces, like an archival box that once belonged to Ulises Carrión: No Todo ~ Niet Alles or the public ferry that crosses the waters of Amsterdam for the Amsterdam Ferry Festival. At the end of 2021 she became the artistic director of HMK: an exhibition space an artist-in-residence programme located in a 17th century chapel.
She is teaches for the MA programme F for Fact at the Sandberg Institute and the Language and Image Department at the Rietveld Academy in Amsterdam. She is also a teacher at the Fine Arts Bachelor programme at Minerva Art Academy in Groningen. Although her practice is about things that cannot be said with words, she sometimes writes for art magazines like Mister Motley. She is continuously bridging cultural and geographical spaces with her interests in language and translation.
​
Interview on the Borders of Language
IV Istanbul Design Biennale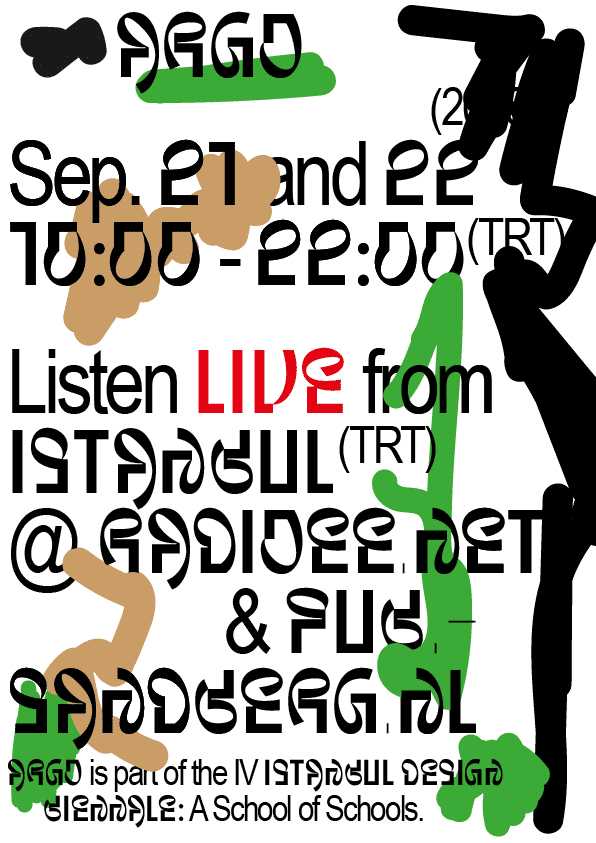 An interview within the context of the IV Istanbul Design Biennale "School of Schools". With a multi-lingual team we discussed what can be understood when you don't understand. How to live without controlling every word in a sentence.

We talked about the future of language, but also the very past of Turkish language reforms that impacted many silences in the usage of language.
Augustina Pérez, Inez Piso and Erol Köroğlu in conversation about the language reform in Turkey.